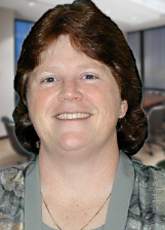 Reaching your long-term goals takes more than following short-term results. It takes:
understanding the risks
creating a long-term strategy tailored to you unique needs
building a portfolio designed to help reduce the impact of volatility over the long haul
Whether you goal is planning for retirement, a college fund, or a new roof, I am here to help you reach your goal.
Call today and start your plan.
Some tips for parents and college students to consider, whether opening a new checking account or using an old one.

Small-business owners should watch for trade policy changes that could impact their products, supply chains, or competitors.

A new term life insurance policy can be quite expensive as people age. Survivorship life insurance may be a more cost-effective solution.

Why federal budget deficits are rising, and what the current fiscal situation could mean for the future of the U.S. economy.